Tile Cleaning Services in Auburn, CA
Mother Lode Carpet Cleaning & Blind Cleaning provides a full range of tile cleaning services in Auburn, North Auburn, and Newcastle, CA, helping tired, dirty tile look like-new once again. Why spend hours on your hands and knees for mediocre results when you can trust our professional team to get the job done quickly and affordably? Leave your tile cleaning services to us and enjoy better-looking floors, showers, countertops and more. You'll never need to lift a finger!
Tile Cleaning
Bring tile surfaces in your home or business back to life with a deep clean by the pros. From terracotta to ceramic, porcelain to marble, we know what it takes to cut through years of built-up dirt and grime. Our experts in tile cleaning services use heavy-duty equipment and cleaners to get tile surfaces completely clean. We even remove tough scaling and water spots as well as anything else that may be detracting from your tile surfaces. A deep cleaning from our experts always restores the lustrous appearance of your tile and extend its lifespan, too.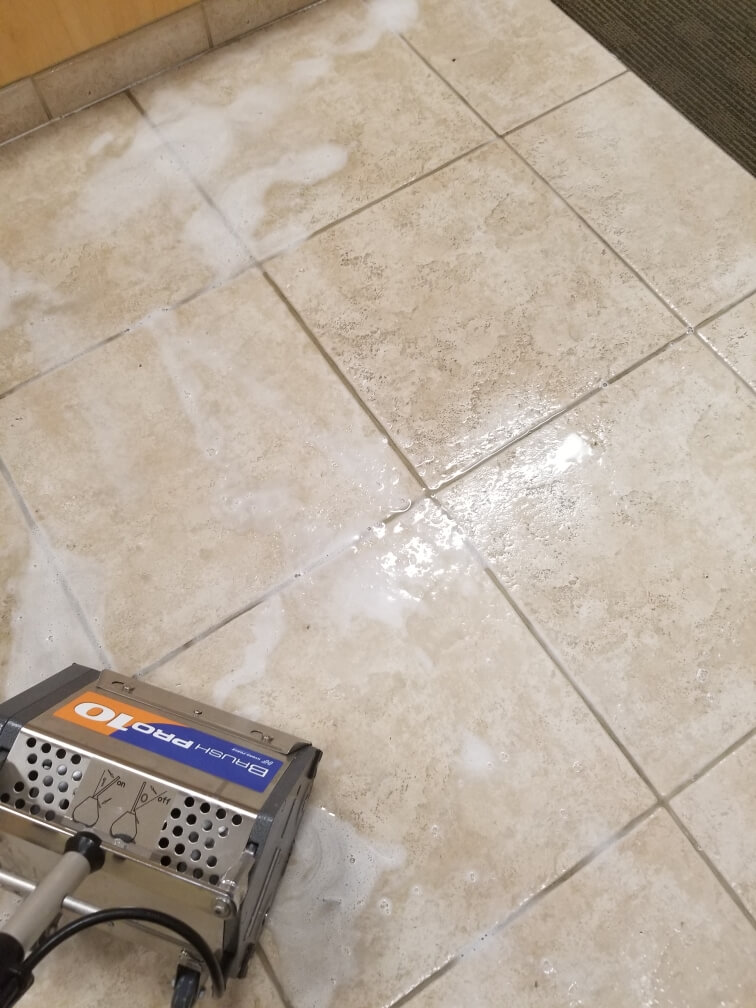 Grout Cleaning Services
We not only deep clean the surface of the tile, but we clean the grout, too. Since grout is positioned lower than the tile and features a porous texture, it accumulates dirt much quicker than the tile itself. Our grout cleaning services are second-to-none, improving the appearance of tile surfaces and making your surrounding Auburn, CA home or business a healthier place to be.
Whether you have tile in the bathroom, in the kitchen or anywhere else, grout can get packed with allergens including mildew and mold. Deep cleaning brings back the pure appearance of the grout, without all the elbow grease involved in scrubbing it fresh. Mother Lode also provides upon request Cleaning of grout. This protects the dirt from entering the grout. This service is recommended every two years.
Full-Service Tile and Grout Cleaning
No matter how dirty your tile and grout may be, Mother Lode Carpet Cleaning & Blind Cleaning can cut through dirt and grime to get floors, showers, countertops and more sparkling clean once again. Contact us and schedule professional floor and upholstery cleaning services today by giving us a call at (530) 401-6498. We also offer blind and carpet cleaning services!